The Kop Times tribute to Brad Jones
It's with great sadness we report that the son of Liverpool 'keeper Brad Jones, Luca, aged only five has passed away.
It's with great sadness we report that the son of Liverpool 'keeper Brad Jones, Luca, aged only five has passed away. The clubs officeal site said yesterday, "Liverpool Football Club were today deeply saddened to learn of the passing of Brad Jones's son Luca following a long battle with Leukaemia".
Our condolences, thoughts and best wishes go out to Brad Jones and his partner Daniat ths very sad time.
You'll Never Walk Alone.
Liverpool star doesn't believe that the Reds can remain unbeaten in the Premier League this season
Andy Robertson doesn't believe Liverpool will remain unbeaten in the Premier League this season
Arsenal are the only club to have gone an entire season unbeaten in the Premier League. That 2003-04 team featured some of the best footballers ever, and no team has been able to match that feat.
Liverpool came close to doing that last season as we lost just one game in the Premier League.
The Reds have started this season with six straight wins and have opened up a five-point lead to Manchester City.
The Cityzens lost to Norwich City a couple of weeks ago, but Andy Robertson expects the Reds to lose a game or two due to the competition of the league.
Robbo was speaking to ESPN FC and claimed that the Reds have to be ready when a loss comes (h/t Liverpool Echo):
"Not at all [thinking of an unbeaten season]. You know how tough this league is. It's the most competitive it's probably ever been.

"It would be great if we can, but the chances of going through a season unbeaten are very tough.

"We'll try our best, but the chances of having a few bumps along the road is realistic. We need to be ready for that."
The Scot added that City's defeat was a shock but said that Liverpool could drop points later in the season.
Robbo further added that he wasn't looking at the league table now and would only check it during December:
"For me, I don't look at the table until after Christmas when the league opens up and everyone sees what they're fighting for."
Liverpool have already tasted defeat twice
The loss in the Community Shield wasn't a big deal given that the season didn't start, but the Napoli trip was a bit of an eye-opener.
Liverpool weren't bad in the game as Napoli were fortunate to win the penalty for the first goal. We responded well to the defeat and only allowed Chelsea to get in the game as tiredness kicked in.
Robertson is right in trying to play things down as we are only six games into the Premier League campaign.
More Liverpool News
However, we look hungrier than last season and it will be interesting to see for how long this unbeaten run goes.
Liverpool face Barcelona hurdle, with La Liga giants interested in 22-year-old
Latest Liverpool transfer news: Barcelona enter race for Junior Firpo
Marca (h/t Metro) reports that Barcelona have entered the race for Junior Firpo.
The Metro claims that Liverpool have been linked with the 22-year-old Real Betis star, however, the Spanish outlet adds that Barcelona have made Firpo their No.1 left-back for the summer.
The report adds that Barcelona have tracked the 22-year-old Spaniard for a while and see him as the long-term replacement for Jordi Alba.
The 30-year-old Barca star doesn't have a lot of competition or cover at the club, and the Catalans also sold Lucas Digne to Everton.
The report adds that Firpo has a £45m release clause, which is a huge amount for Liverpool to pay for a second-choice left-back.
The Reds have one of the best in Andy Robertson but need cover for the Scot after Alberto Moreno's departure.
Barca willing to throw players into the deal
The La Liga champions want to reduce the price for Firpo, and the report claims that they are willing to send players the other way.
The Spanish report (h/t Metro) adds that Barca are willing to send Juan Miranda and Marc Cucurella, and Betis are looking at the right deal for the left-back.
The 22-year-old has the potential to develop further, and it will be interesting to see where he ends up.
Joining Barca or Liverpool would make him second-choice at both clubs, while staying at Betis would guarantee him regular starts.
Liverpool handed boost as 23-year-old star will not sign a new deal with his current club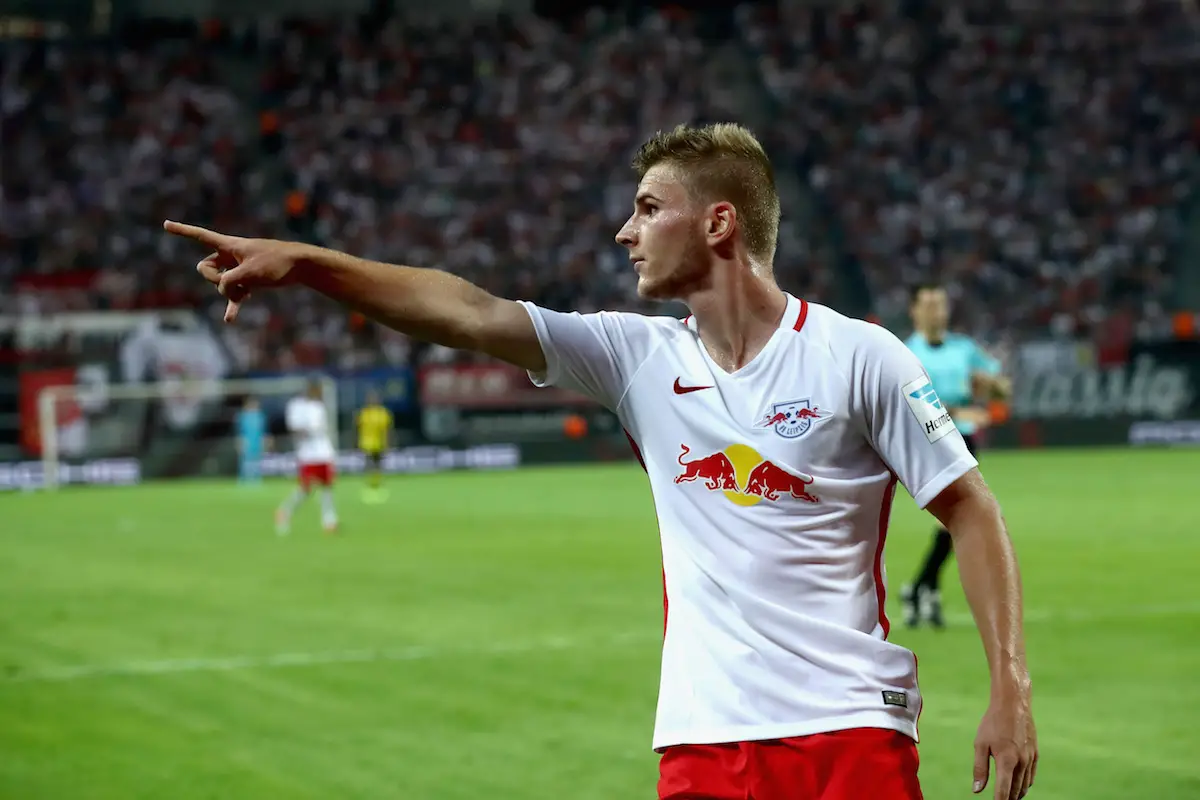 Liverpool FC transfer news: Timo Werner will not sign new contract with RB Leipzig
Kicker (h/t Liverpool Echo) reports that Timo Werner has told RB Leipzig that he will not be signing a new deal with the Bundesliga side.
The 23-year-old is out of a contract at the end of next season, and Leipzig do not want to lose him for free (h/t Liverpool Echo).
The report claims that Leipzig sporting director Ralf Rangnick held last-minute discussions to keep hold of the German striker.
However, the 23-year-old is uninterested in staying at Leipzig, and the report adds that Liverpool and Bayern Munich are keen on the forward.
The report claims that Bayern are the favourites to land Werner, however, Jurgen Klopp could make a move for the former Stuttgart striker.
Liverpool need one versatile forward in the summer
Daniel Sturridge left the Reds for free in the summer, and we need to bring in one versatile forward who can cover our wide players too.
Divock Origi did a decent job out wide, however, Werner is comfortable as a centre-forward or as a winger.
The 23-year-old bagged 16 Bundesliga goals and provided seven assists as Leipzig finished in the Champions League places.
Werner would be a wonderful addition to the team given his potential and age. However, he would have to move to a new country, and acclimatizing isn't always easy in new surroundings.