Huge Transfer Hint For Striker As Liverpool And Arsenal Battle For Ex-Manchester United Man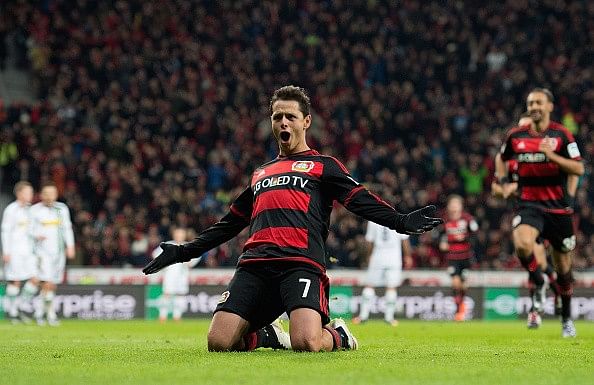 Ah! The old names that bring back memories of the last decade. Yes Arsenal, Liverpool and Manchester United are not doing as well as they did last decade but nonetheless they do share a common interest here.
Javier Hernandez, the ex-United player at Bayer Leverkusen has generated interest from Liverpool and Arsenal alike. The 27 year old Mexican international has scored 22 goals in all competitions and has been in a fine form for the club. He was deemed unnecessary by Van Gaal and ironically none of United strikers have been as prolific as Chicharito.
Both Liverpool and Arsenal are reported to have tracked the player for the most part of the January transfer window but did not act upon it. Probably waiting for the summer. Now Michael Shade, chief executive of Leverkusen has admitted that they will consider selling Chicharito only if the offer is big.
"As of today, we don't want to sell any player, we want to keep the team together and improve," Schade told German paper Rheinische Post.
"But we are a commercial company and there are thresholds. If such exorbitant bids come in, we will examine them and see what they bring us."
No numbers have been discussed but it is understood that the player will not come cheap. Probably one thing that can tilt the deal to Liverpool's favor is if they can win the Europa League and qualify for Champions League.