Long Time Chased Targed Could Reunite With Klopp At Liverpool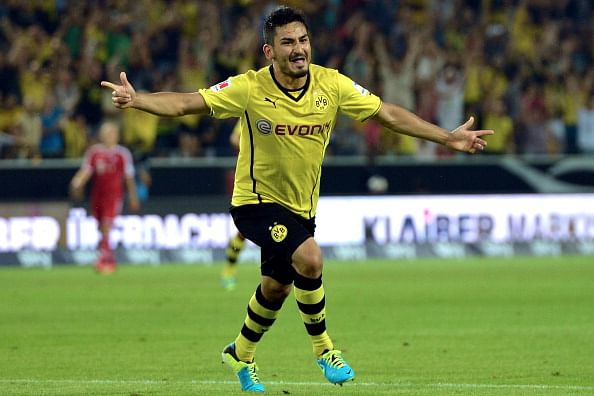 Ilkay Gundogan, has been a subject of transfer speculation over the past few transfer windows. In spite of being injured for a decent amount of time, the player has been coveted by the likes of Manchester United and Arsenal in the recent times. Last summer it was strongly suspected that the player will make a switch to England but did not come true.
Bild has reported that 25 year old has refused to renew his contract which runs out in 2017. In that case Dortmund will want to sell the player in the summer of 2016 while they still can get a sizable transfer fee.
Beside United and Arsenal, Liverpool are also said to be interested in the player and given that Jurgen Klopp is now at Anfield it should not be too difficult for the manager to convince Gundogan to choose Liverpool over the other options. We just need to wait and watch how the situation at Borussia Dortmund develops and hope that Klopp makes his move.