Real ace rubs further salt into Liverpool wounds following UCL heartbreak
Thibaut Courtois gets Champions League tattoo after win over Liverpool
Real Madrid goalkeeper Thibaut Courtois has got himself a Champions League tattoo after his side's recent win over Liverpool in the final. The tattoo on his arm is of a brick wall, according to the Express, likely symbolising his performance between the sticks that night.
The tattoo also includes 'C1' inscribed on it, referencing his name and shirt number, and a Champions League trophy.
It wasn't Liverpool's night
Reds fans were disappointed when the final whistle blew because most believed Liverpool were the better side on the night. Los Blancos were on the ropes for parts of the game and only a Vinicius Junior strike made the difference in the end.
The side from Merseyside started on the front foot and dominated the initial stages of the game. The side from Madrid had a hard time keeping hold of the ball. The second half saw both teams trying to take control of the game, but it was Los Blancos that found the breakthrough.
Liverpool had the majority of the chances in the game, with Mohamed Salah and Sadio Mane coming close to scoring. Unfortunately, it was not to be their night.
It was only the heroics of the Belgian goalkeeper in front of Madrid's goal that helped them get away with a clean sheet. He made nine saves to deny the Anfield side a goal, a record in a Champions League final.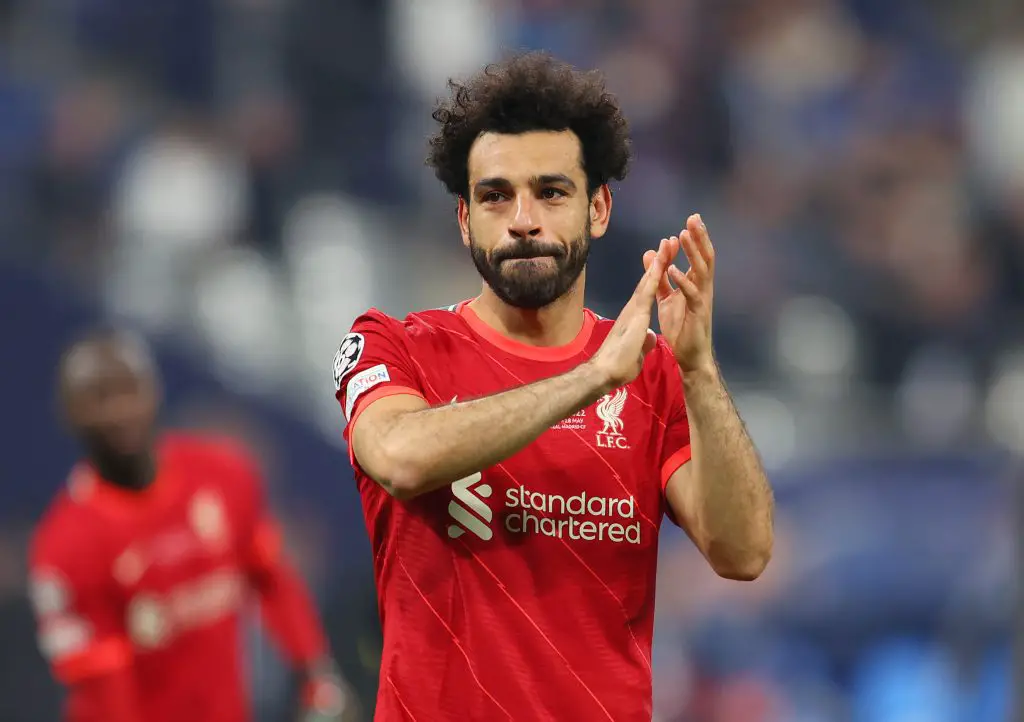 While Courtois' tattoo may be difficult to look at for some Liverpool fans, we'll be the first to recognise the goalkeeper's brilliant performance in the final.
It's normal nowadays for players to commemorate trophies by getting a tattoo. Jordan Henderson had a tattoo etched on his leg as well after the Merseyside club's win over Tottenham Hotspur in the final in 2019.
More Liverpool News
Also, the Reds fans know all about brilliant goalkeeping performances in a Champions League final. Alisson Becker's performance in the final against Spurs was one of the reasons the side from Anfield lifted their sixth trophy.