"He is also a leader"- Andy Robertson speaks highly of 24-year-old Liverpool superstar
Liverpool left-back Andy Robertson talks about Trent Alexander-Arnold and his influence as a leader
Even though he is only 24 years old, Trent Alexander-Arnold has enough experience at the topmost level in football and is in the leadership group in Liverpool. Alongside having Jordan Henderson, James Milner, Virgil van Dijk and Andy Robertson, Trent's impact on youngsters in the team is immense.
Andy Robertson talked about the same in Liverpool's Official Podcast coming in via the club's website and talked about the Liverpool Leadership Group which also includes Alisson Becker alongside the names just mentioned.
Robbo spoke about how every player is different in their approach to leading the squad and how the academy boys coming up to train with the first team idolise Trent and want to emulate the Scouser.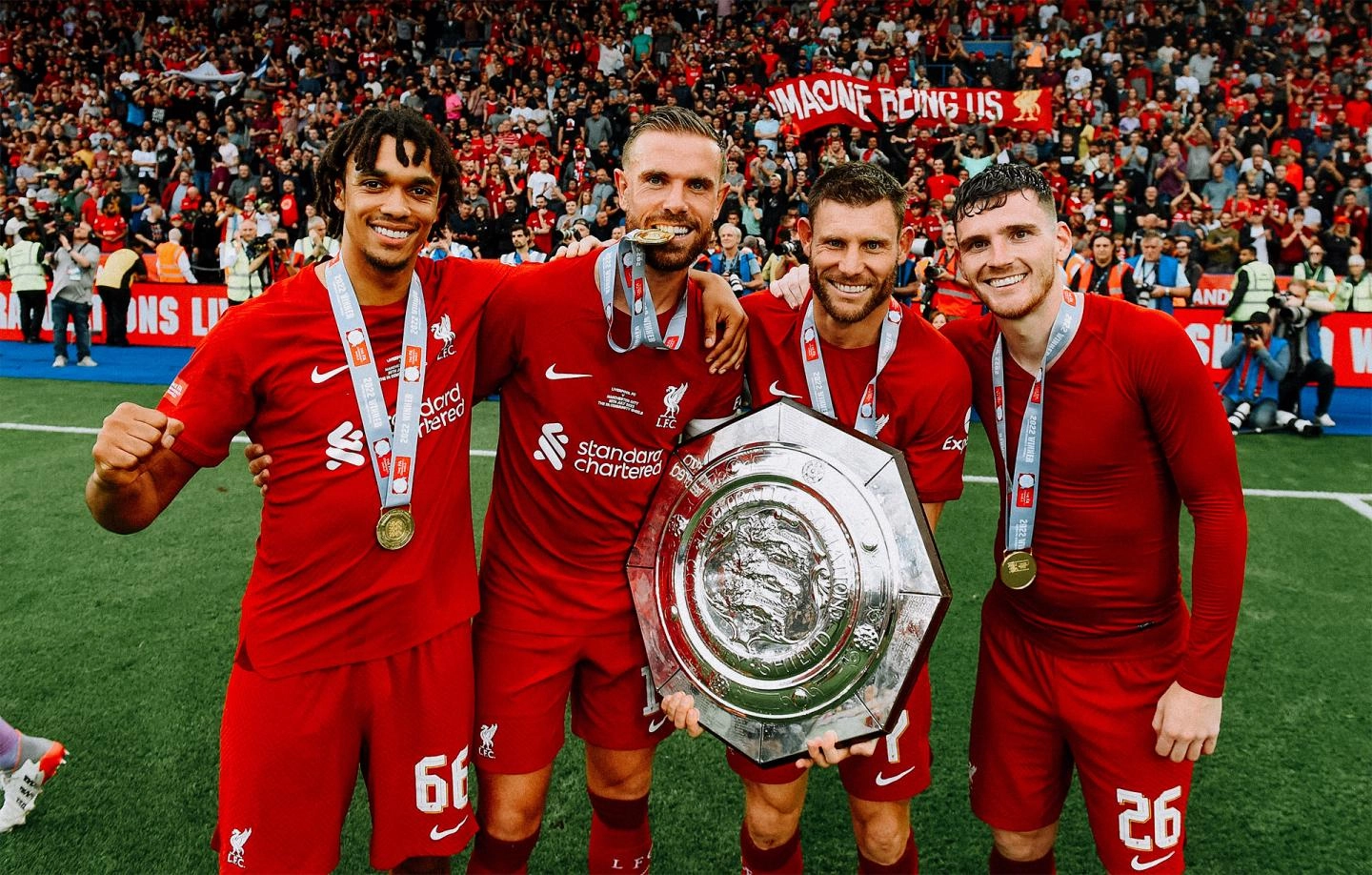 Here is what Andy said via the club's official website:
"Trent is obviously still young, but he is also a leader in every way. Every young lad that comes up to train with us looks at Trent and thinks, 'I want to follow his career path.'"
Scouse Captain Trent
As a right-back, Alexander-Arnold has a lot of experience playing in the Premier League, Champions League and other high-profile competitions. He has also somewhat been a regular for the England national team since 2018. He could use his experience to help guide and support the younger players in the team, both on and off the pitch.
For any player coming up through the academy, Trent is the perfect player to base their careers off of. A local lad coming up through Melwood and establishing himself as one of the best players in the world would be every LFC Academy Graduate's dream.
In summary, Alexander-Arnold's leadership skills and his ability to mentor and guide the younger players in the squad make him an asset to Liverpool. His experience and positive attitude help to set a good example for the team, and he is a valuable asset to the team both on and off the pitch.
The player, often subject to criticism off the field for any little mistake he makes off the ball, shows a lot of composure and mental strength to deal with so much negativity from outside the pitch and that speaks levels of his fortitude. That is definitely something all young players should learn.
More Liverpool News:
However, speaking of the present season, Trent only has two assists until this point across all competitions, unlike his usual self. Hopefully, he gets those numbers up quickly as the Reds need them now more than at any other time.