"Top guy"- Jurgen Klopp reveals Liverpool goalscorer Anfield was rooting for vs Man United
Liverpool manager Jurgen Klopp talks Roberto Firmino after exit confirmation
It was just fitting that Roberto Firmino scored the Reds' seventh goal in the thumping Liverpool handed Manchester United at Anfield in a 7-0 victory. Just two days after his agent confirmed that Bobby won't be extending his stay at Liverpool, the Brazilian put one past David de Gea, sending Anfield erupting.
With the unfortunate news coming not more than 72 hours ago that the player intends to seek a new challenge at the end of the current campaign, Firmino scoring was an extremely emotional moment for the players as we saw that apart from Alisson, everyone else gathered in a huddle around Firmino to celebrate the moment.
Jurgen Klopp also spoke about the atmosphere at the Fortress after the former Hoffenheim man beat David de Gea and Diogo Dalot to end the misery for United on the night. Here is what the gaffer had to say via Fabrizio Romano's Twitter.
The Brazilian forward has certainly been an integral part of Liverpool's recent success, playing a vital role in the team's Champions League triumph in 2019 and their first Premier League title in 30 years in 2020. He is a player who embodies the club's values of hard work, determination, and team spirit, and his contribution to Liverpool's recent success cannot obviously stand overdrawn.
Bobby is the embodiment of the club
It was fitting that Firmino marked his appearance with a goal, a beautiful finish that showcased his skill and composure in front of the goal. The goal was greeted with wild celebrations from both the players and the fans, a moment of extra joy in what was a fantastic night for the team.
Despite the disappointment of Firmino's impending departure, the atmosphere at Anfield was a reminder of what makes Liverpool such a special club. The fans showed their appreciation for a player who has given his all for the club, and the players responded with a performance full of passion and commitment.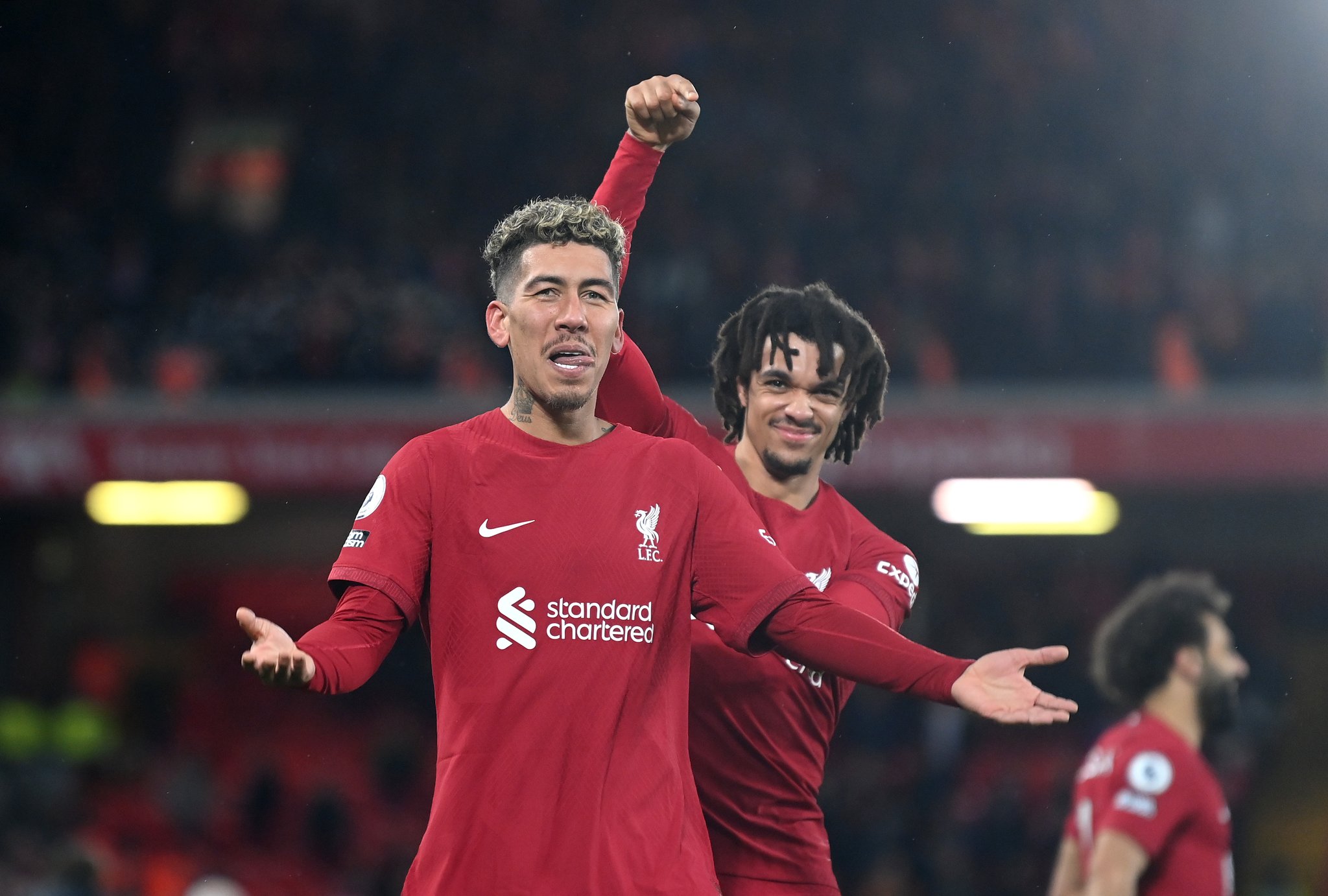 It was a reminder that no individual is bigger than the club, and that Liverpool will continue to thrive and succeed in all aspects. Hopefully, in the time that remains for the player at Merseyside, we see him reach the levels we saw of him in the 2018/19 season.
The Anfield atmosphere served as a poignant reminder of what makes Liverpool such a special club, and as we bid farewell to Firmino, we will always remember his passion, commitment, and outstanding achievements during his time at the club.
More Liverpool News
As Liverpool fans, we are obviously grateful for everything Bobby Firmino has done for the club, and we wish him all the best for the future. We will always remember the joy he brought to Anfield and the way he embodied the spirit of Liverpool Football Club.