Twitter: Liverpool Fans Call Out For The Next Southampton Player That Klopp Should Sign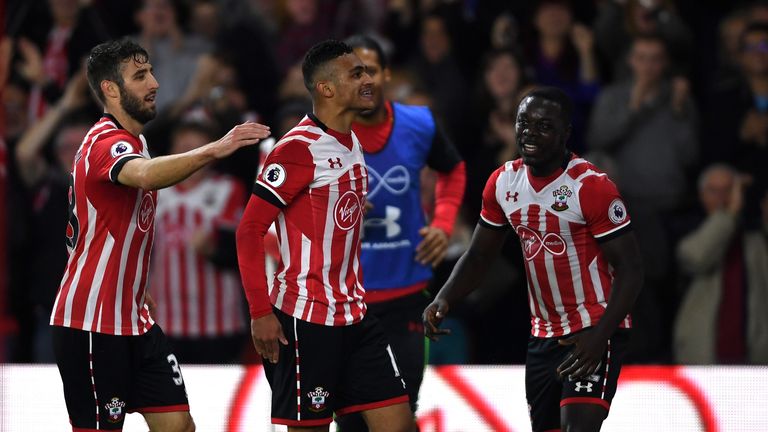 Liverpool do have a history of signing players from Southampton and it seems the Reds are being linked with a move for Virgil van Dijk and Jose Fonte in January. But it is another star that seems to be on the radar according to the fans.
Sofiane Boufal might have been an expensive signing from Lille, the most expensive signing in the history of the Saints, but he is proving his worth this season. The 23-year-old Moroccan star has recently been great and puts up another brilliant performance against Bournemouth.
Liverpool fans were more than happy to take to Twitter as they started calling out their next signing.
Boufal is looking like a really good signing for Southampton. which means he'll go to Liverpool when Coutinho leaves.

— Ken. (@EarlCrewneck) December 18, 2016
Boufal is so good. Only a matter of time until he's in a Liverpool kit.

— Sean (@AsteriDunamis) December 18, 2016
Boufal is so good. Can't wait for Liverpool to sign him…

— Oliver.H.Francis (@Oli_H_Francis) December 18, 2016
Boufal will look great in a Liverpool shirt next season.

— Michael Potts (@MPotts1993) December 18, 2016
Welcome to Liverpool Sofiane Boufal

— Jordinho⚽ (@jordanharrad10) December 11, 2016
boufal and van djik will be such nice additions to liverpool's side, cannot wait till they come

— Sora (@ovoshakez) December 11, 2016
Not a joke, but I could definitely see Boufal being a Liverpool target in the future.

— Darragh (@dpgingo) December 11, 2016
Boufal is quality, he'll be at Liverpool in 2 years, you watch

— Liverpool Tickets (@Anfield_Tickets) December 11, 2016
On loan Liverpool youth player Boufal doing bits for our academy team

— Shah Rahman (@ShahRahman1712) December 11, 2016
BOUFAL WELCOME TO LIVERPOOL

— Ellis Batchelor (@BatchelorEllis) December 11, 2016