"I have been working on it"- Liverpool ace Harvey Elliott admits one area where he has to improve
Liverpool youngster Harvey Elliott says he needs to improve his defensive abilities
Since joining Liverpool from Fulham in 2019, the career of Harvey Elliott has seen an upward graph. The 19-year-old, primarily a right-winger, has been putting in the hard yards at central midfield for Liverpool over the last few months.
With Mohamed Salah starting at right wing ahead of him and Harvey showing a glimmer of versatility, gaffer Jurgen Klopp has been playing the former Blackburn Rovers loanee in the right side of the central midfield.
Speaking to Liverpool Echo, Elliott said that things have gone well for him so far, and the game's defensive aspect is something he needs to work upon.
"I think defending is one [area to improve]. Obviously myself, as an attacking player, I have had to make the switch to central midfield and there are different changes I've had to make to my game. I take on a lot more responsibility in terms of defending as well as attacking so I need to do as well as I can."
The fact that he grew up playing as a right-winger and did not necessarily have the defensive instincts needed for a central midfielder, it is understandably tough for him to transition into a central midfield position. However, Harvey, to his credit, is keen to adapt and keep getting better.
In 31 appearances for Liverpool across all competitions, he has two goals and as many assists. Given that he is still just learning, Elliott will only keep getting better.
With the all-around development of his game, he's doing nothing but only making his case to start more games and perform at a greater level than what he is at right now. His performances earned him the August and September Player of the Month at Liverpool very recently.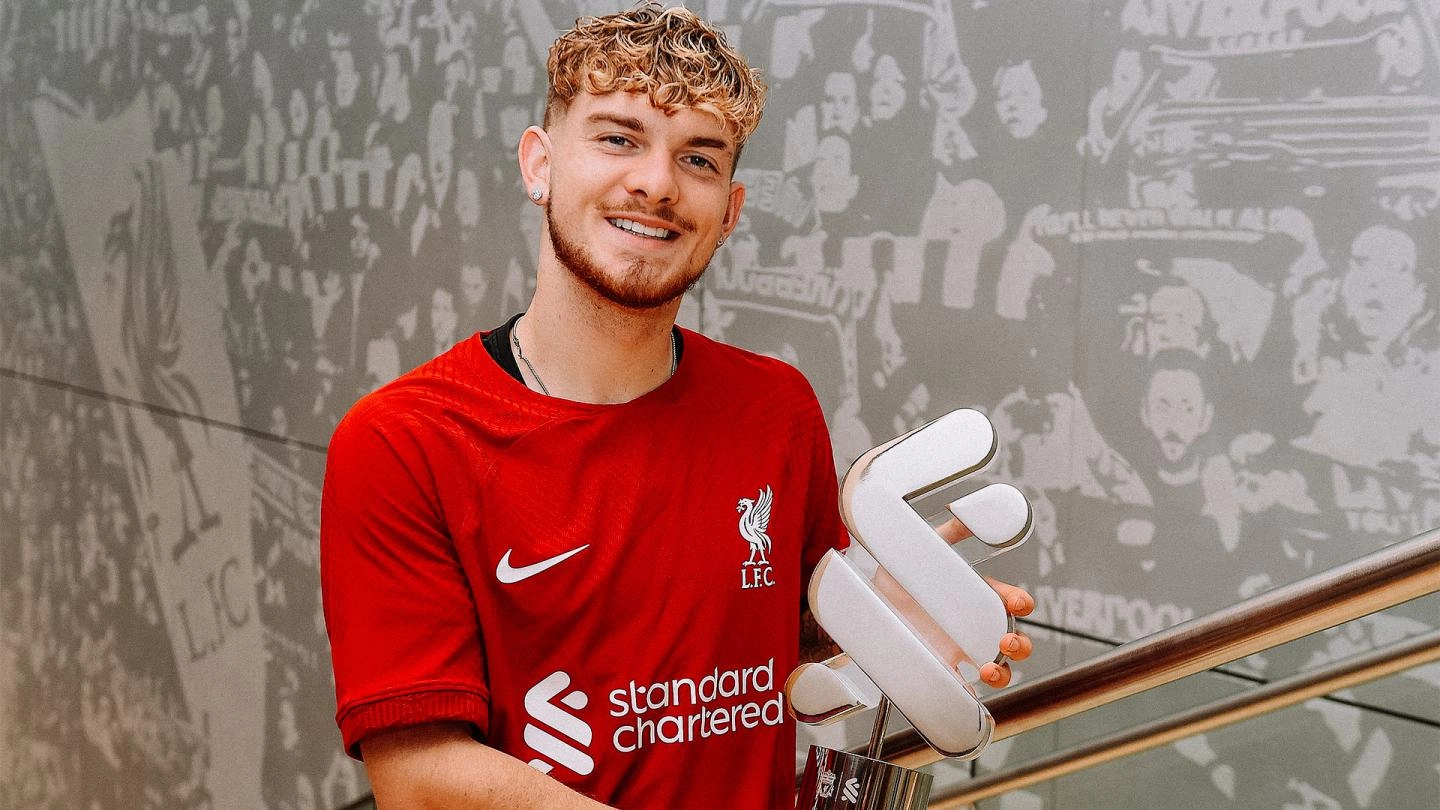 However, with it almost certain that Liverpool would bring proper midfielders into the club next summer, Harvey can play his desired position of RW for Liverpool in case the management decides to give Salah a rest for a game or two.
Whether it be at right wing or on the right side of central midfield, Elliott will need to show his defensive prowess alongside his attacking instincts. Only then would he be willing to work in tandem with Trent Alexander-Arnold, whose attacking movements play a major role in Liverpool's game plan. Covering for him when he gets forward will not be an option for Elliott.
More Liverpool News
Harvey made an appearance off the bench vs Rangers and is in contention to feature against Arsenal on the weekend. Given the importance of the game in shaping Liverpool's season, Jurgen could turn into one of his best performers this season in Harvey.