Jurgen Klopp and Liverpool star show support for progressive Premier League campaign
Liverpool gaffer Jurgen Klopp and skipper Jordan Henderson show support for the Rainbow Laces Campaign
The duo of Jordan Henderson and Jurgen Klopp represent Liverpool in showing support for Stonewall's Rainbow Laces campaign this season. The Reds' fixture against Leeds United will see Anfield decorated with the same theme.
The fact that both Hendo and Klopp have been such staunch supporters of the campaign has shown that they are full of commitment to supporting the LGBTQ+ community.
In recognition of Stonewall's Rainbow Laces campaign, the stadium will be with rainbow-themed LED advertising, pin badges, ball plinths, and handshake and substitute boards. Liverpool had shown their support to the community multiple times in the past as well.
Here is what Klopp wrote via the Liverpool ECHO tributing the campaign for the community:
"This is one of the reasons why I now wear the rainbow laces in my shoes for most games and I would urge you to make sure that we continue to make Anfield and Liverpool Football Club welcome to all."
The pair agree that football has its part to play in helping the community feel inclusive and also contribute to change in terms of people's perspectives about the community. Liverpool's motto of You'll Never Walk Alone perfectly symbolises that the club is welcome to all.
Very recently, Australian league player Josh Cavallo made the revelation that he is gay, which made him the world's first openly gay top-tier men's footballer. Moreover, English football icon Gary Lineker also states that he knows of two gay footballers in the Premier League and hopes for them to come out during the World Cup.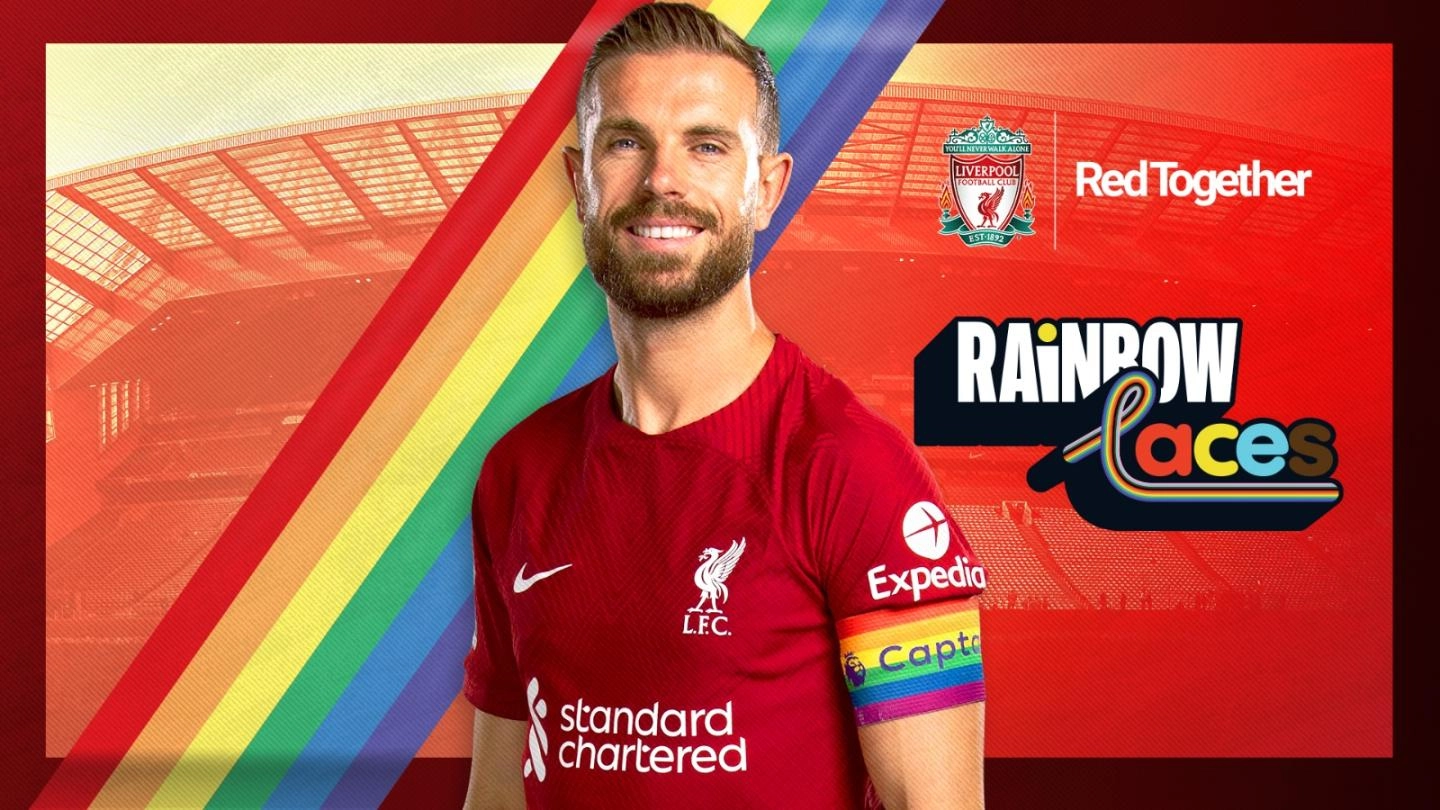 Besides, all Premier League fixtures between 22 and 30 October will be dedicated to Rainbow Laces. Furthermore, Klopp also stated that the club needs to be "as inclusive as" possible."
More Liverpool News
As far as on-field matters are concerned, Liverpool would hope to make the occasion merrier by getting their three points against a struggling Leeds United side at Anfield come the 29th of October.