"I see my friends"- West Ham star on Liverpool's radar makes Champions League admission
Declan Rice talks about playing in the Champions League amid Liverpool links
Declan Rice sees himself linked with a move to Liverpool. The speculation began during the buildup to the FIFA World Cup. The 23-year-old Chelsea academy graduate is one among many midfielders with a link to the Reds.
The Englishman has a contract with West Ham United until 2024 (Transfermarkt) and the fact that he will be entering the final few months of his contract will excite potential buyers. Rice is one of the league's best players in his position and any team will only get better with him in their ranks.
Even with his individual status earning praise from all over, he has no major titles to his name. Hence, the prospect of playing for one of the league's better-positioned teams might be something that Rice would have among his ambitions.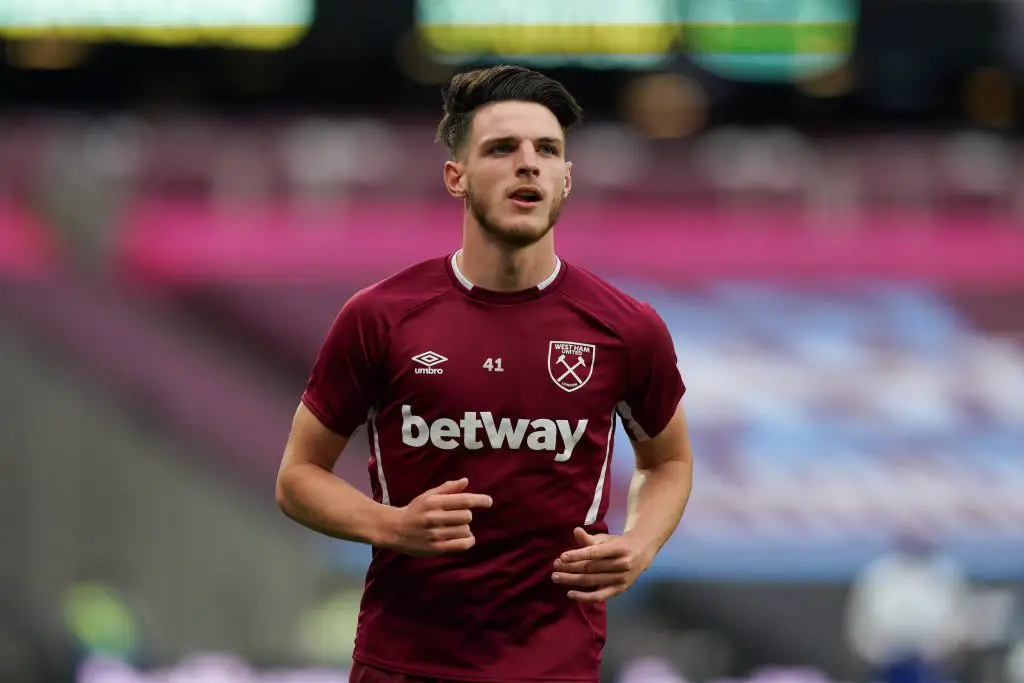 The West Ham United captain has 248 appearances across all competitions for the Irons and is an integral figure for David Moyes' side. However, keeping his greater ambitions in mind, the skipper could look to move elsewhere to win more trophies and cement himself as an all-timer.
Rice to the Reds
The prospect of playing in the UEFA Champions League week in and week out is for sure, a major pull for him. While speaking to the media after England secured qualification to the Round of 16 of the World Cup after beating Wales, Rice addressed the fact of playing in the European top-tier.
Besides being linked with Chelsea, who are also a UCL playing side and coincidentally Rice's first club, Rice's links with Liverpool could soon become reality with him accepting that he desires to play in the competition. Here is the tweet via Fabrizio Romano's Twitter
Presently, Rice is a part of Gareth Southgate's squad and is in Qatar holding the defensive line for England. He has started all three of England's group-stage games. In all likelihood, he will be a part of the starting XI against Senegal in the Round of 16 as well.
Playing against some of the Premier League's finest footballers would certainly give him a sense of what he is missing out on. He is no longer the up-and-coming youngster trying to prove his worth.
With each passing season, the urge to play in the finest competitions and compete for the biggest trophies would surely increase. At least that's what Liverpool would hope for – but for that, the Reds must maintain their status as a Champions League club.
More Liverpool News:
We are currently sixth in the table but the charge for top four is expected to intensify in the second half of the season. Rice could possibly be an understudy to Fabinho but given his skill level, he straight away challenges the Brazilian for a spot in the Reds' starting XI.