(Stats) The Secrets Behind This Former Liverpool Man's Success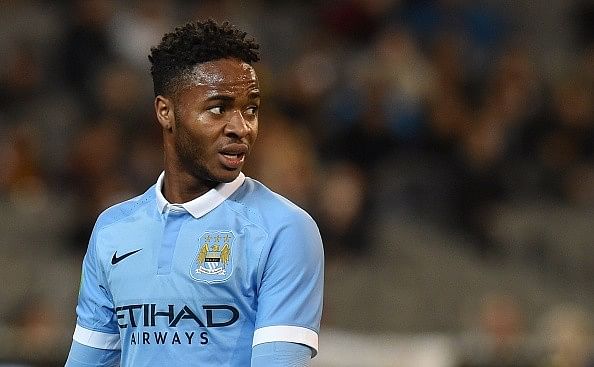 Ahead of Sterling's first match for City against his former club, we have compared his statistics from the first 12 games of this season to the same period last year when he proudly wore the red of Liverpool.
It is clear that Sterling is one of our nation's great hopes, and he duly delivered against France with a delightful cross for Rooney to volley home England's second goal of the night. Back to the Premier League though, where Sterling and table toppers Manchester City are enjoying a great season, but how does his form compare to last season?
We have crunched the numbers with the help of the EA SPORTS Player Performance Index, and the statistics show that Sterling has in fact benefited from his move to Manchester City. But why is Sterling a better player this season? Well, here is how Manchester City and Sterling himself have managed to get the best out of his performances:
Sterling, whilst having played less minutes for Man City this season, has scored once more than he had at this stage of the season last year, netting a goal every 193 minutes; over 2 hours and 20 minutes better than his strike rate last season. He has also benefited from getting just as many shots off in a shorter amount of time, and is now getting a shot off on goal just over every 45 minutes, in comparison to nearly a shot an hour at Liverpool last season.
A big part of the improvement in Sterling's attacking play has come from how he is being used by Manchester City. He is being allowed to play more on the front foot rather than being tasked with a lot of defensive duties, having won five tackles less than at this point of last season, and also committing half the fouls he had last season. He is also yet to be cautioned so far this season, in opposition to the three yellow cards that he had picked up at this stage last year.
The change in his responsibilities has also seen him play in more advanced areas, which is where someone as threatening as Sterling should be playing his football. Not only has he completed more passes in the opposition half this season than last, but over 80% of his completed passes this season have been in the opposition half, more than a 10% increase on last year. His overall pass completion has also rocketed up by over 7% to over 85% as he continues to improve his quality on the ball.
If we look at Sterling's work rate, we can also see a marginal increase in the average distance that he is covering per game, as well as a 5.9% increase in the amount of sprints he gets through per game. With pace being one of his outstanding qualities and most evident threats, the increase in sprints per game is only going to make him more threatening.
Data courtesy of the EA SPORTS Player Performance Index, the Official Player Rating Index of the Barclays Premier League