Journo: Manchester United went public with sale due to FSG's Liverpool decision
Manchester United went public with sale due to FSG's Liverpool decision
Just three weeks after Fenway Sports Group's decision to sell Liverpool FC, the owners of their arch-rivals, Manchester United, The Glazer Family are also looking to part ways with the club and are looking for prospective buyers.
The last few seasons have already seen several ownership changes and takeovers. Mike Ashley sold Newcastle United to the Public Investment Fund of Saudi Arabia for £300m in October 2021. More recently, Chelsea had a change in ownership from Roman Abramovic to Todd Boehly, but that was due to Abramovic's connection to the war situation in Ukraine.
Two of England's biggest football clubs are now for sale. The North-west rivalry does not stay limited to the pitch and the owners looking to do a deal will also clash for potential buyers now. Miguel Delaney of The Independent has explored that angle of the situation via Twitter.
Both sets of supporters have been extremely vocal in their protests against their respective owners, but for different reasons. The Glazers have been taking money out of the club via United's stock price and FSG are often on the receiving end of slack from fans for their lack of investment to buy players for Liverpool.
Liverpool and United
The fact that two of the world's biggest sporting brands are up for grabs might cause a clash of buyers. While there is no doubt in the present scenario of which club is in a better position in terms of stability and position in European football, wherein the Reds stand head and shoulders above their rivals, the brand value of Manchester United is higher than that of Liverpool.
However, with state-of-the-art training grounds, a revamped Anfield and much more, by face-value, one would believe Liverpool would cost more than United at this point. Moreover, Cristiano Ronaldo departing from The Red Devils could have negative repercussions as well as he is a global icon.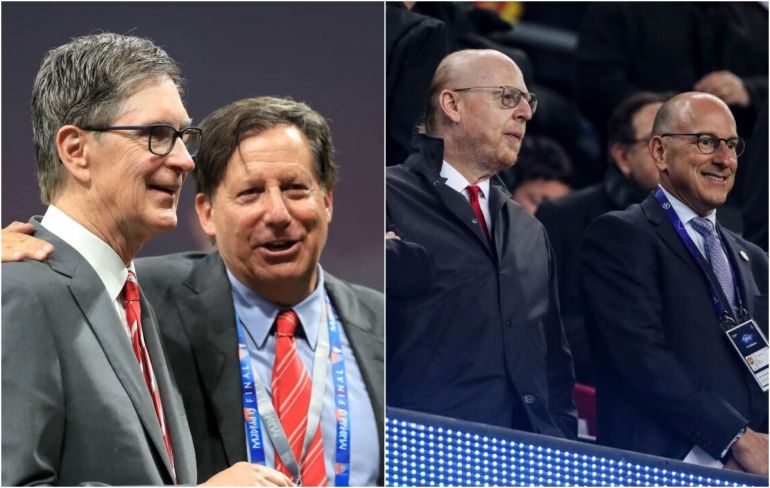 With the World Cup going on at the moment, all chances of a sale could carry on without any fuss or damage to the schedule of club football, as the Premier League only resumes on the 26th of December.
Hopefully, we get owners that put the interests of the club first and foremost. FSG did well to stabilise the team in the past decade or so and gave us a solid foundation to build. Now, we need someone who can give us that same financial security plus the ability to splash money in the transfer market.
More Liverpool News
Man United's entry into the market publicly could take away some of our suitors because United, despite their performances, possess good economic viability on the European football landscape. It's a worry for us, but not something that should deter FSG from putting the club into the hands of competent owners.