Transfer News: Liverpool keen on 24-year-old Malian international
Liverpool linked with RB Leipzig midfielder Amadou Haidara
Liverpool stand linked with RB Leipzig's 24-year-old Malian midfielder Amadou Haidara as they look to strengthen their midfield after a string of poor performances from the present lot of players. [h/t Liverpool Echo]
According to The Independent, the Reds have previously held an interest in signing Haidara in the past as well. The former Salzburg player has a goal and an assist in 22 appearances across all competitions this season.
Haidara is extremely versatile as a player and can play defensive midfield as well as central midfield. From what it seems, the player is a very energetic box-to-box player who could be great in transitioning play.
Newcastle United and Manchester United also shared an interest in the player last year as a matter of fact as per the Daily Mail. He could be a good fit for Liverpool as his potential to develop is something Liverpool would fancy as their current players are not at their youngest.
Haidara and Liverpool
However, The Independent's report also says that Leipzig are reluctant to let go of the player given they are extremely close to winning the Bundesliga and they would need a full-strength squad to go full throttle as the season goes towards its conclusion.
Haidara's energy and defensive capabilities could help to shore up the midfield, while his ability to contribute to attacking play would also be a valuable asset. However, it's important to note that any transfer activity is dependent on various factors and it's hard to predict the outcome.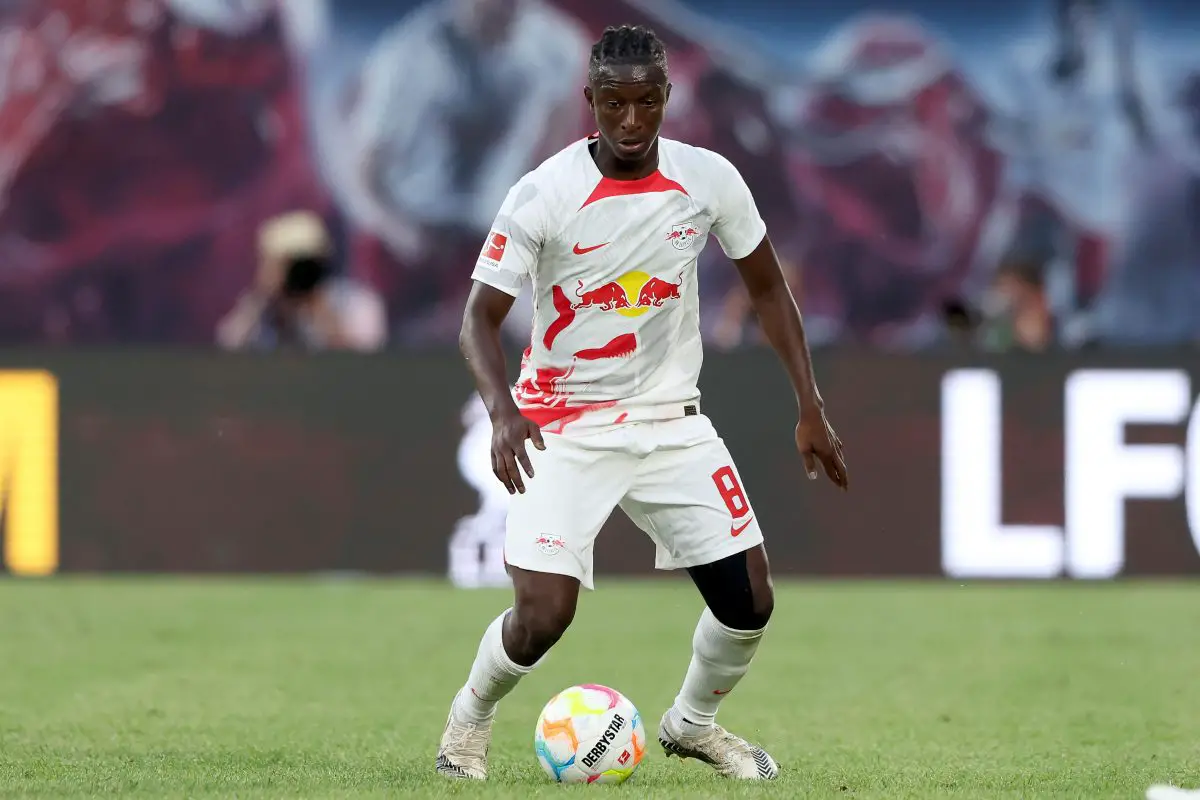 In any case, the opportunity to sign midfielders and the spectrum of players to choose from will get much wider in the summer, but Haidara could act as a great stop-gap along with the possibility of being a regular for the Reds in the foreseeable future.
More Liverpool News:
Liverpool also have another Bundesliga midfielder on their radar. A certain Jude Bellingham is also on our transfer lists and hopefully, we could get a deal through for him on a priority before getting other players on board.