Transfer News: Liverpool begin work behind the scenes to land dominant 23-year-old PL midfielder
Liverpool start ground-work to land West Ham United's Declan Rice
Declan Rice is among the multiple names subject to a move to Liverpool next summer. The 23-year-old Englishman stands contractually bound with West Ham United presently. That runs further until 2024 (transfermarkt).
The Hammers' captain is a product of Chelsea's Youth Academy, and the Blues are also interested in securing Rice's services after he left Cobham aged 14 for the East London outfit. Apparently, the former Ireland player rejected an eight-year contract from West Ham, which could mean that he is looking for a new challenge.
Rice, in 213 appearances for West Ham across all competitions, has scored 11 goals and has the same number of assists to his name.
Liverpool are 'pushing hard' to get Rice on board at Anfield. According to Talk Chelsea (via Anfield Talk) [h/t Liverpool Echo], The Reds have already started 'groundwork' to lure Declan to the North-west of England.
Rice at Liverpool
It has become evident after Liverpool's form this season that bringing in a new midfielder next season is imperative. The performances have been extremely inconsistent up to this point, and the problem of an ageing squad also pops up simultaneously for Jurgen Klopp.
Moreover, with midfield mainstay Fabinho looking like a shadow of himself, it will be wise for the recruitment team at the club to look for players who could give the Brazilian tough competition for his place in the starting XI.
Apart from Rice, Ismael Bennacer has also emerged as a potential transfer target for Liverpool, either next summer or in January this season.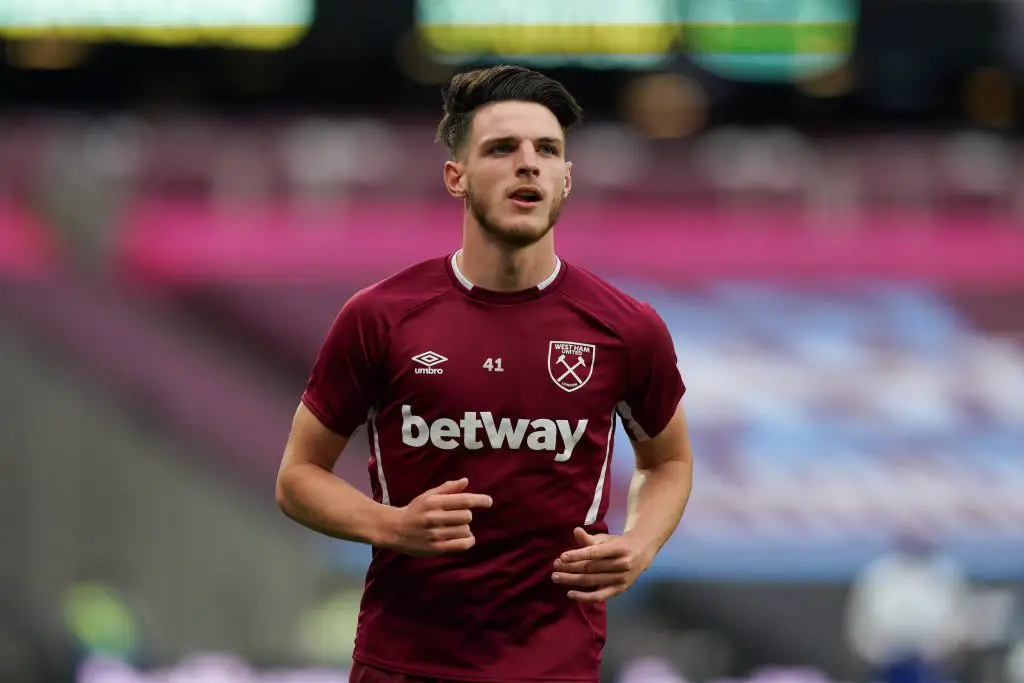 It is yet to be seen whether any of the targets could join the club as early as January, but the fact of the matter is, we cannot leave anything for beyond the summer of 2023 as this season has shown that lack of investment in the summer could actually tarnish the season.
More Liverpool News:
Liverpool play Tottenham Hotspur in the Premier League this weekend and would hope to get a win against Antonio Conte's men to strengthen their chances of finishing in the top four this season.