Report: London-based club could 'struggle' to hold onto 23-year-old Liverpool target
West Ham United will struggle to hold onto Declan Rice amid Liverpool links
Top Premier League clubs including Liverpool will wag their tails running behind Declan Rice hoping to secure the West Ham United skipper's services as early as next summer in 2023. The player is one of the league's finest young talents.
The pair of Chelsea and Liverpool are both inquisitive about Rice and it is common knowledge that the 23-year-old is the product of the former's Youth Academy. Football Insider (h/t Liverpool Echo) states that West Ham United will have it tough to keep their captain beyond this season at the London Stadium.
Primarily a defensive midfielder, Rice can play advanced roles in midfield as well as chip in at centre-back during times of crisis. Versatility is something Liverpool gaffer Jurgen Klopp values a lot and that could be instrumental in the Reds' pursuit of the player.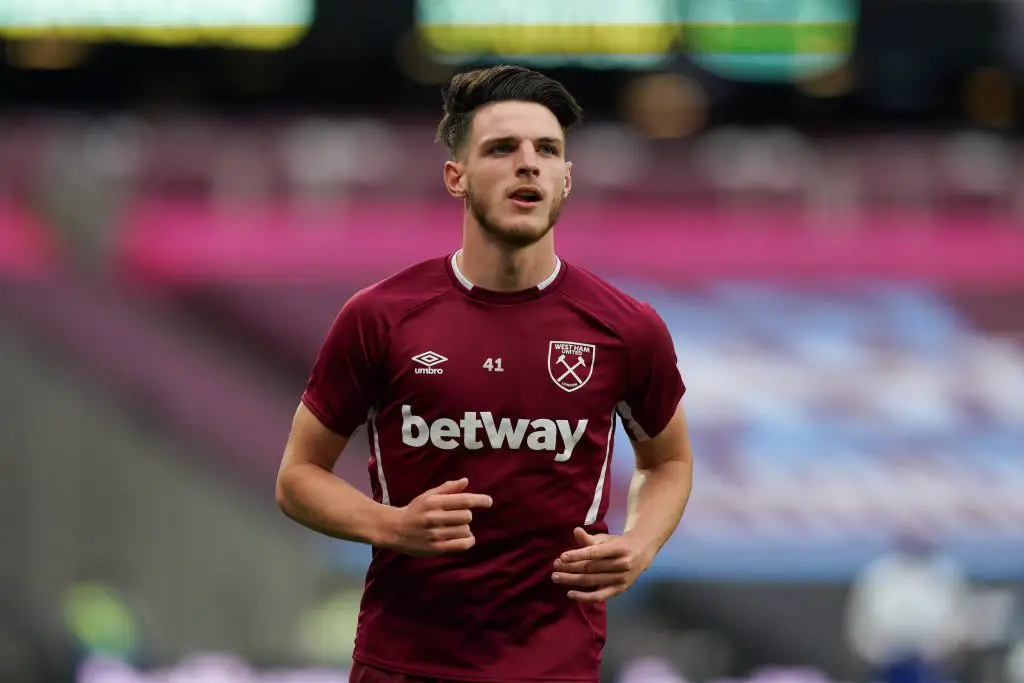 West Ham's form heading into the international break was not the most pleasant and a top-quality player like Rice would hope to play in the top-tier of European football, which the East London club seems considerably far off from.
Declan to the L4
Liverpool can offer Rice the opportunity to play at the highest level and also the fact that the player has rejected multiple contracts at West Ham might excite other potential buyers. However, unlike a few other Liverpool targets, Rice will not be available for free next summer.
His contract runs until 2024 (Transfermarkt) and agreeing to a fee with David Moyes' side will not be easy. After all, letting go of the club captain would not be easy for them as well. He could also be enticed by the prospect of playing in the UEFA Champions League, with the Hammers unlikely to provide it.
Moreover, the fact that he is one of England's most important players in this year's World Cup will also help plummet his market value to around the £100m mark. Only time will tell whether Liverpool will succeed in their pursuit of the player.
More Liverpool News
With an ageing midfield at Liverpool, it is essential to bring on a new player to secure the coming times for the Reds. On a personal level, the author feels there are hardly any players better than Rice available in the market, and hence, the club should leave no stone unturned in their pursuit of the player.