Luis Diaz, Thiago, Joe Gomez: The latest Liverpool team news ahead of Manchester United derby
Latest Liverpool squad update as the Reds gear up to face Manchester United on Sunday
Currently on a four-game unbeaten streak in the league wherein Liverpool have kept clean sheets in all these games, the Reds will face Manchester United in the league on Sunday which could possibly shape our season going forward.
It would be great if the Reds could go into the fixture with a full squad but unfortunately, a number of Reds sit out sidelined due to various injury issues. Even against the Wolves, we were certainly not at full strength and hopefully, these players come back soon from their layoffs and give Jurgen Klopp an all-guns-blazing squad sooner than later.
As Liverpool gear up to face their arch-rivals Manchester United at Anfield, fans eagerly await a squad update to see which players will be available for selection. The Reds have stood plagued by injuries throughout the season, with several key players missing large chunks of the campaign but we can only hope for these players to be back, godspeed.
As per liverpool.com, Joe Gomez who got injured in our Champions League game against Real Madrid, will in all likelihood miss the match against Erik ten Hag's side as well. Besides, the player was not a part of the matchday squad against Crystal Palace and against Wolves and it is highly unlikely that he could return to face the current Carabao Cup holders.
Calvin Ramsay, as the gaffer told a few weeks ago, will miss the rest of the campaign after successfully undergoing knee surgery. Hopefully, his second season brings him luck as his first year has obviously been totally injury-laid.
Midfield injury issues
Moving ahead to the midfield, Naby Keita who came back from injury against Crystal Palace, was not a part of the matchday squad against Wolves, presumably due to another injury situation. His time at the Reds has certainly been extremely underwhelming and his appearance against United will be a major doubt.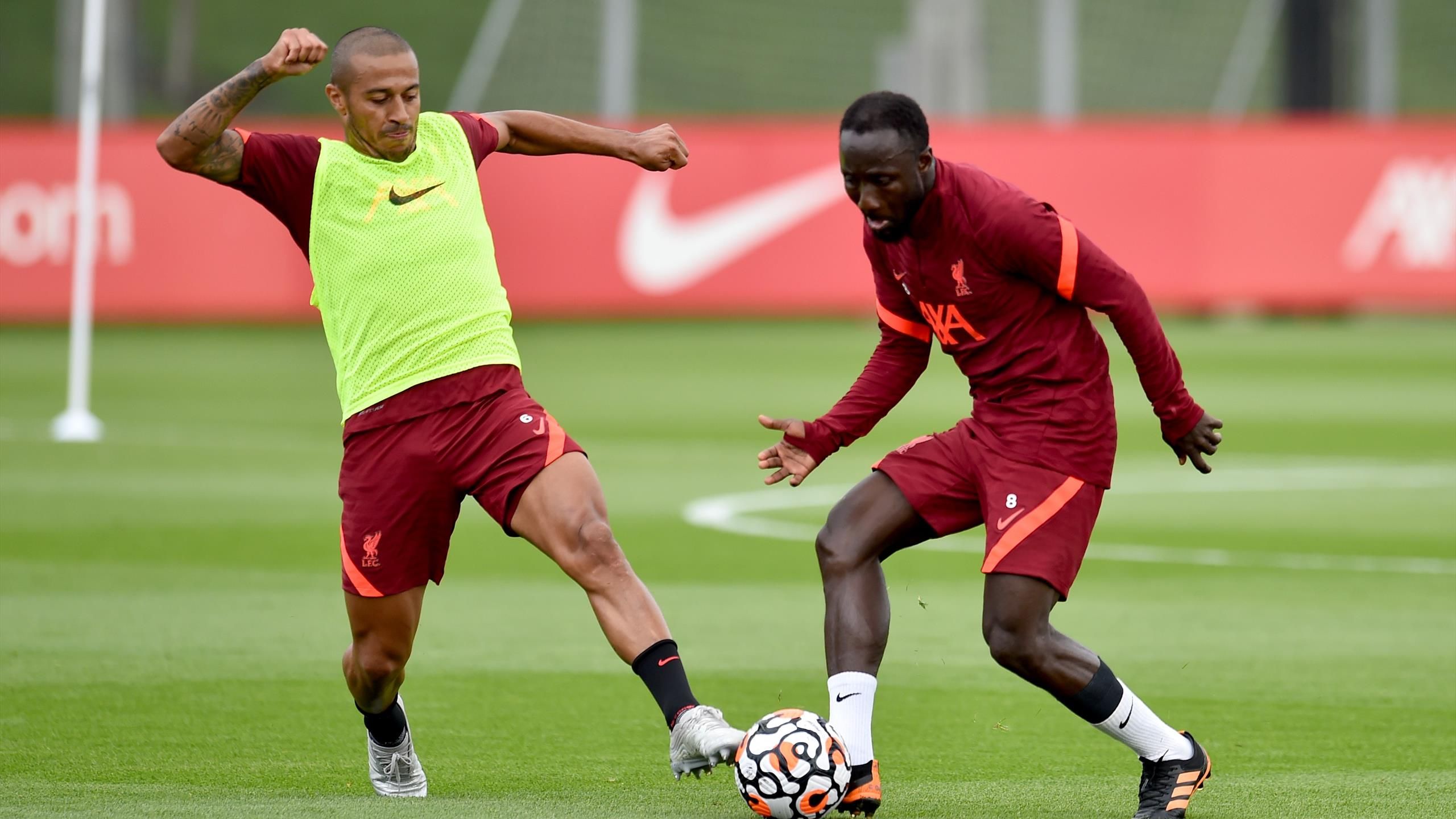 Thiago Alcantara's return to the Liverpool squad remains uncertain as well given the midfielder continues to recover from a hip injury. While there is no specific timeframe for his return, the team can take heart in the recent performances of his replacement in Stefan Bajcetic.
Manager Jurgen Klopp has confirmed in his latest press conference that Thiago and Diaz are out while Gome will also miss the game, as the German tactician has said that the player is 'close, but not close enough' for a return.
Moreover, Fabinho's return to form at the right time is also a major boost for the Reds as the Brazilian's poor performances in the early part of the season were extremely tough to see as he is an extremely integral part of the squad.
More Liverpool News:
Assuming his recovery remains on track, it is anticipated that Colombian winger Luis Diaz will return to the squad in the near future. While there is no specific timeframe for his return, he will for sure have a great impact on the squad when he returns from his layoff.